NPC Publisher User Interface
Improved Validation Report
Item validation results are now shown in a panel on the right side of the Item Editor.
This new layout provides an easier-to-read and clearer view of validation results.
Errors are shown with a red background and Warnings with a yellow background.
Click the Review button to jump to the attribute which is flagged with an error or warning.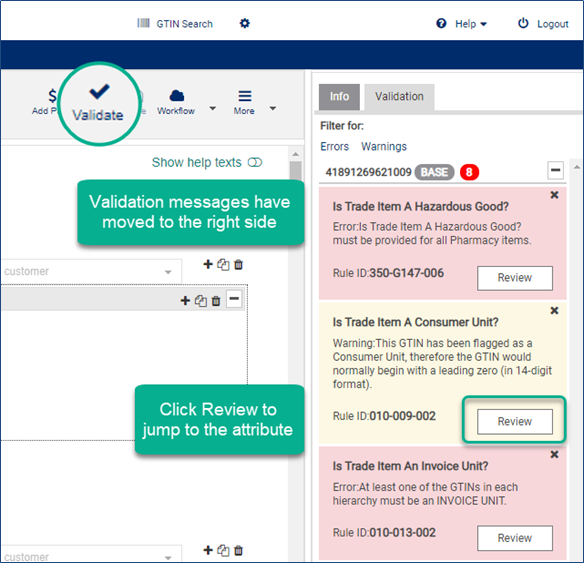 Each set of validation results for a retailer will be displayed in its own section of the report.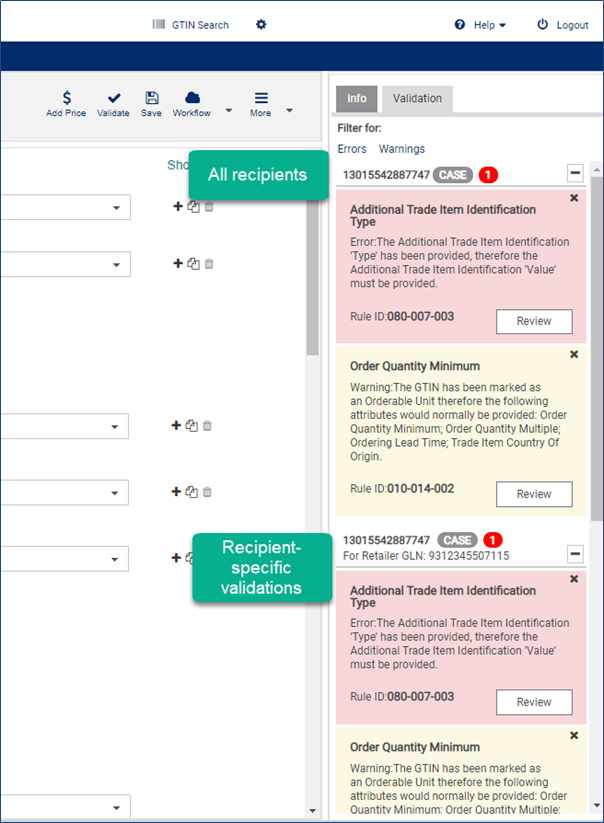 A new set of floating messages will be shown when Saving, Validating, Releasing and Publishing.
Save

Validate


Release


Publish


Click the [-] or [+] buttons to collapse or expand levels in a hierarchy.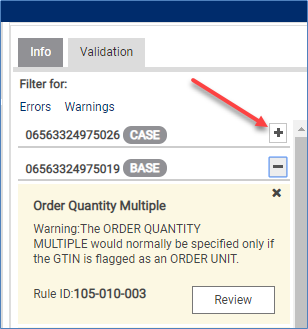 Click the X to hide the error or warning.
(any warnings or errors still present on the item will reappear the next time Validate is clicked)