You can now create a PDF catalogue of your products on MediaLibrary for use when presenting new and existing products to your customers.

Example catalogue: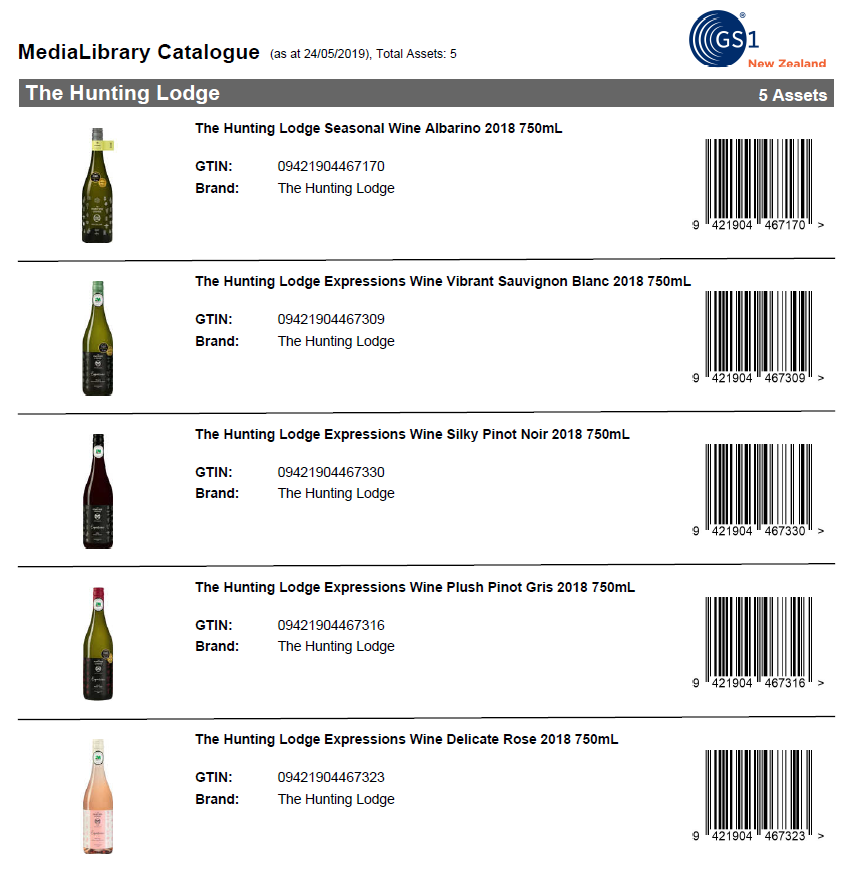 Below are steps to get started:
Complete a search or filter for images

Some methods to search / filter:

1. Filter for "Front" and "No plunge" images. This will return 2D front facing images only
2. Use "Bulk Search" to search using a list of GTINs or brands
3. Use the Search field to search by keyword (brand, description) or GTIN

(More search tips can be found here)





Click on Create PDF





Our Product Catalogue tool is a beta feature and we would love to hear from you with any feedback or improvement suggestions - please contact us at support@gs1nz.org or phone 0800 10 23 56 with your feedback.