Release 19.04 has some useful new features we hope will make your interaction with NPC even easier. Please find highlights of the release summarised below.
Simplified Excel download for all item data on one page
You can now download your data to a more simple spreadsheet (now 3 tabs versus 10!)
Simply tick the below option upon download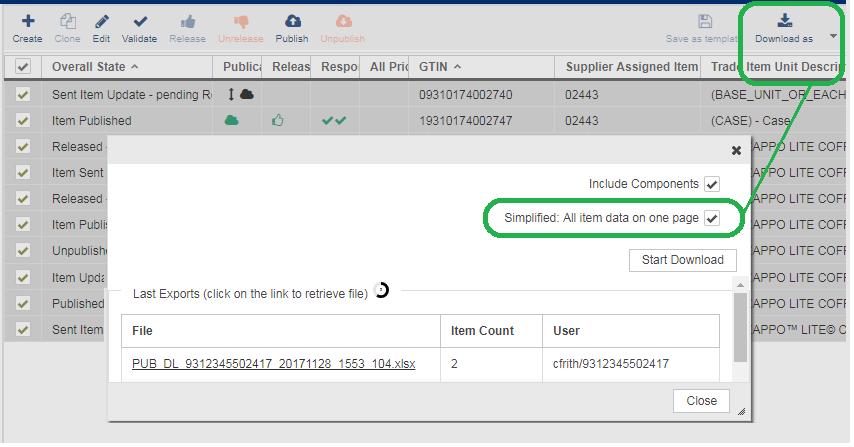 Tool tips feature (helpful text display) for guiding attribute updating: 
Tool tips are messages that appear when a cursor is positioned over an icon, image, hyperlink, or another element in a GUI (graphical user interface).
By default when opening item editor view Tool tips help will be active.
You can switch OFF or ON the tool tips feature by following the screenshot video below.
The new tool tips will immediately appear as soon as a user enters an input field in the item editor. Tool tips will stay as long as the field is focused. They can be enabled and disabled at any time by using a slider on top of the page.
The tool tips will give you brief information on the attribute, what its sense is and what needs to be filled in. The level of Information varies on the attribute you are working on.

New look information panel on right side of item editor
The old panel didn't display a lot of information.
The new panel now presents the information in a much more clear way.
Black number panels clearly give information on how many publications are existing for an item, how many CIC (retailer confirmation) messages have been received as feedback or also the number of exceptions.
If there are any CICs with state review (that means your item recipient has detected that something may be wrong and advises you to check), the number bullet will turn over to a red colour.
If there are any exceptions that have occurred for your item during sent-out (transmission) to your recipient. The number bullet will turn over to a red colour. And there is a clear link to click for showing the exception popup page in order for remediation.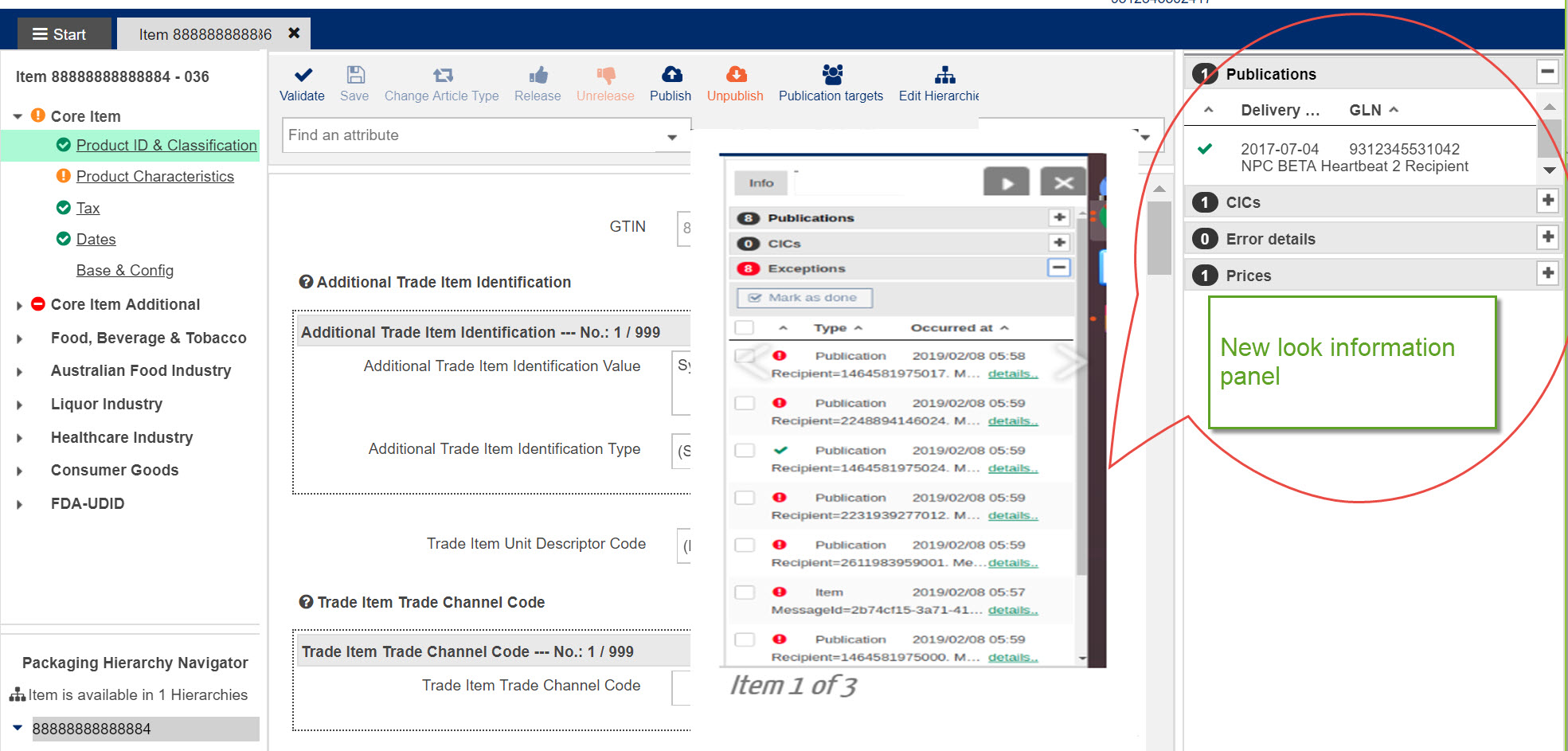 Future Feature - Dynamic User Interface
You may notice the below "Display Attributes" toggle in NPC next time you log in. This

currently has no effect

, but in future, it will allow a GS1 administrator to remove superfluous attributes from your view.