Note, this article is for users of our NPC Rapid interface. For those not yet using Rapid, please see a process flowchart here.
Start the process by ensuring your customer is aware of your product plans.
click to enlarge

Then complete ProductFlow
1. Log in here
2. Click "Create New Product" if you haven't loaded it yet. If you want to Change an existing product, simply click the Action button "Make Changes", like below: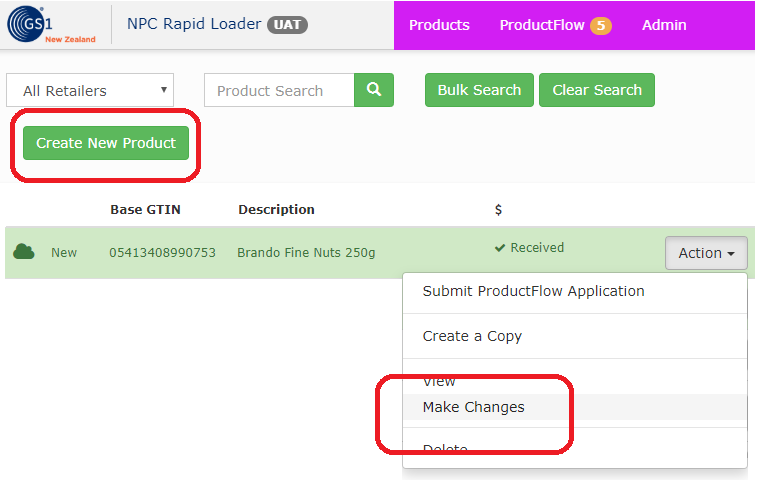 3. Complete all sections down to "Review", then scroll right to the bottom of the Review page & click "Continue" if happy with your data.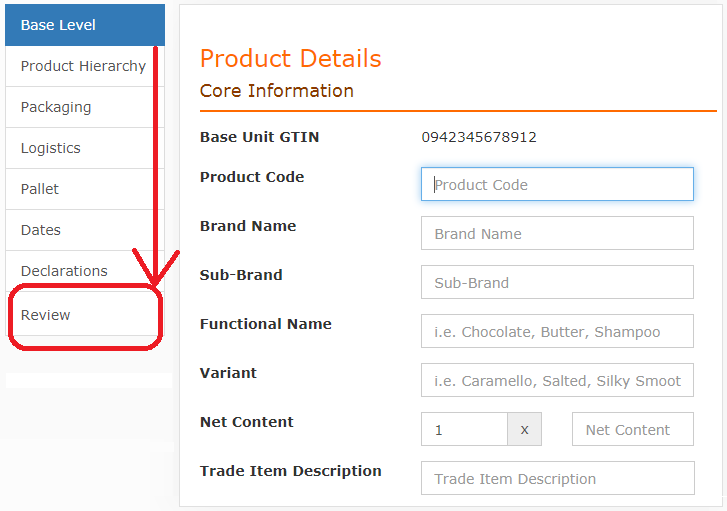 4. Complete the ProductFlow section then submit. You will get a receipt (+1 day) with instructions on where to send your actual product (Auckland or Wellington).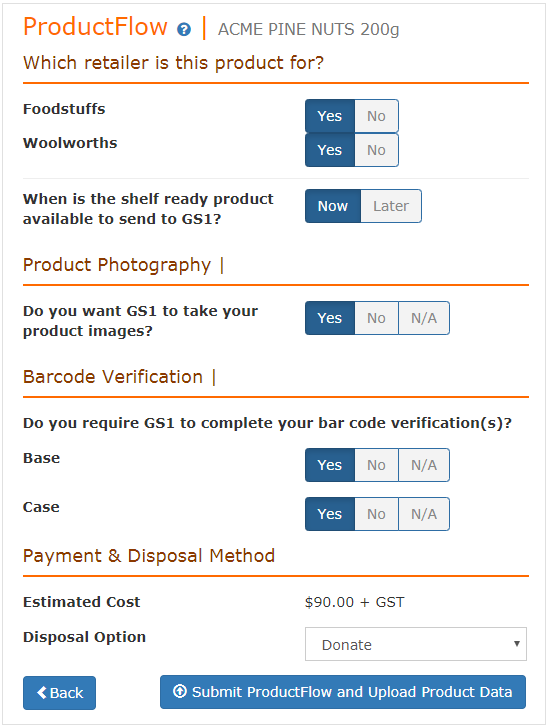 5. You'll receive a detailed product verification report via email. GS1 will check the product, images, barcoding, and collect your on-pack/nutritional data. Any corrective actions will be noted in the report and email, under Additional Comments.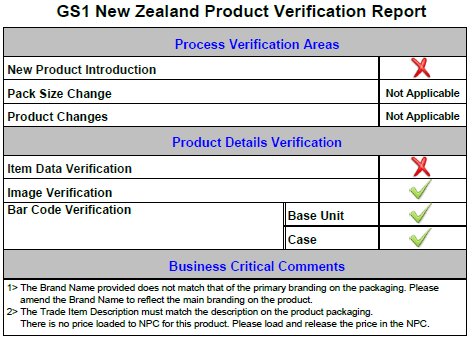 6. If you need to fix data and resubmit the application, click the link provided in the above email
Complete your ranging processes with your customer:
click to enlarge

Version 2.5 – Updated 8th May 2023
The below guide is for suppliers not yet using our NPC Rapid interface (it's for suppliers using NPC Publisher or middleware):