To tell if your item has published successfully and is available for your retailer to see, you need to look at the Publication Info tab and the Response Column.
You can look at these areas in both the Supplier Item list or in your Editor (the screen when you open an item).
As shown below, when you click the box next to any item in your Supplier Item List, a preview pane at the bottom of the screen, gives you information about this item.
In the Publication Info tab a
symbol in the Delivery State, indicates your item is published to the recipient stated, and a

symbol in the Response Column confirms the item has been received.
If you have published to more than one recipient, click on the CIC Summary tab to see the response for each of the recipients.
If you see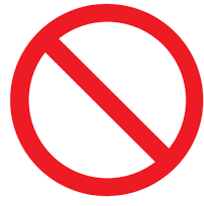 icon, please contact our Help Desk, as this means there has been an error and your item is not published.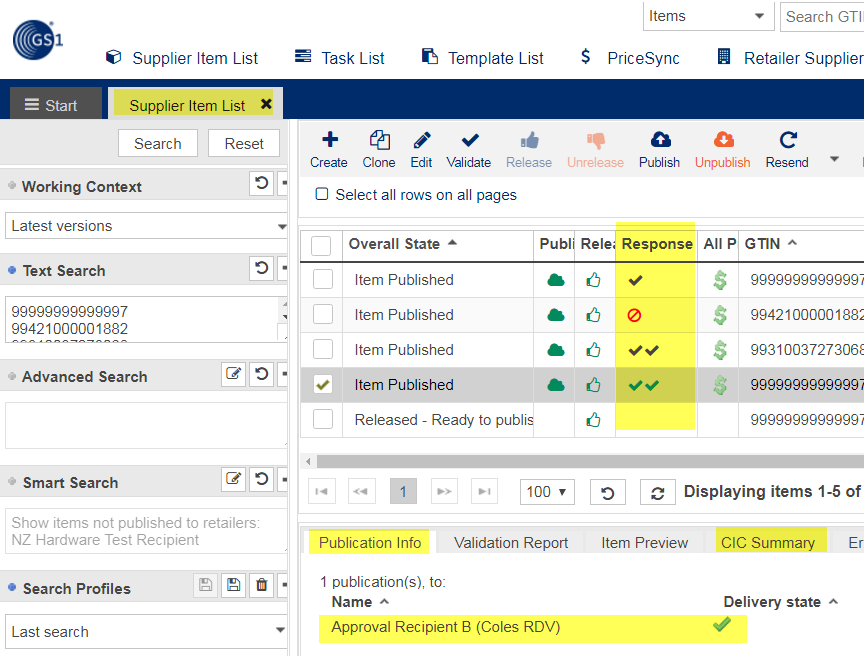 For a full list of the response messages and what they mean, please see the table below.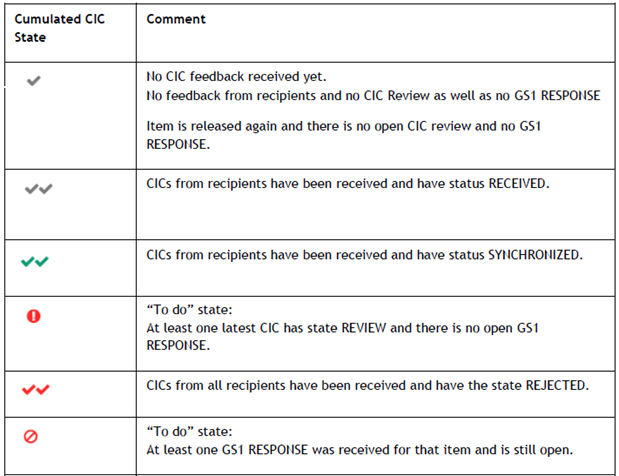 Created: 17 Nov 2016 Last Updated: 12/12/2018
Reviewed: 7 Jan 2020