Both Foodstuffs and Countdown really need accurate and rich product information to help sell supplier's products. The below shows where, and how, these retailers use the content. Suppliers use GS1's ProductFlow to collate this information and synchronise it directly into the retailer's systems.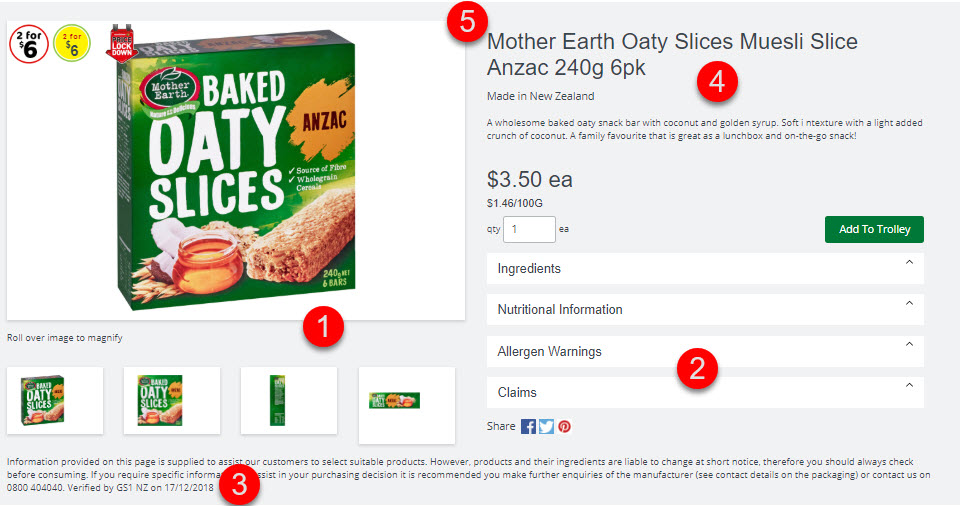 Images - Countdown is directly connected to GS1's MediaLibrary for product images. Countdown's view is that having more image detail helps sales - they would like at least 4 images of each product.
On Pack 'Nutritional' Information - All Countdown's allergen, ingredient, nutrient information online currently comes via a direct connection to GS1's On Pack database.
On Pack Verification Date - Countdown Online also have a disclaimer saying when the product was verified by GS1, if your information is old or out of date, it's imperative that you get this updated here.
Marketing Message - Suppliers provide this to Countdown online via a spreadsheet. Countdown are working to integrate supplier's NPC feed of the Trade Item Marketing Message field directly into their content management system, so have asked that suppliers also load it there for when their integration is complete.
Descriptions - If you find any discrepancies in the main description the Countdown Online team control getting this updated. If you would like to update your Countdown online content, send an email to digitalproductdata@countdown.co.nz with the

link to the item.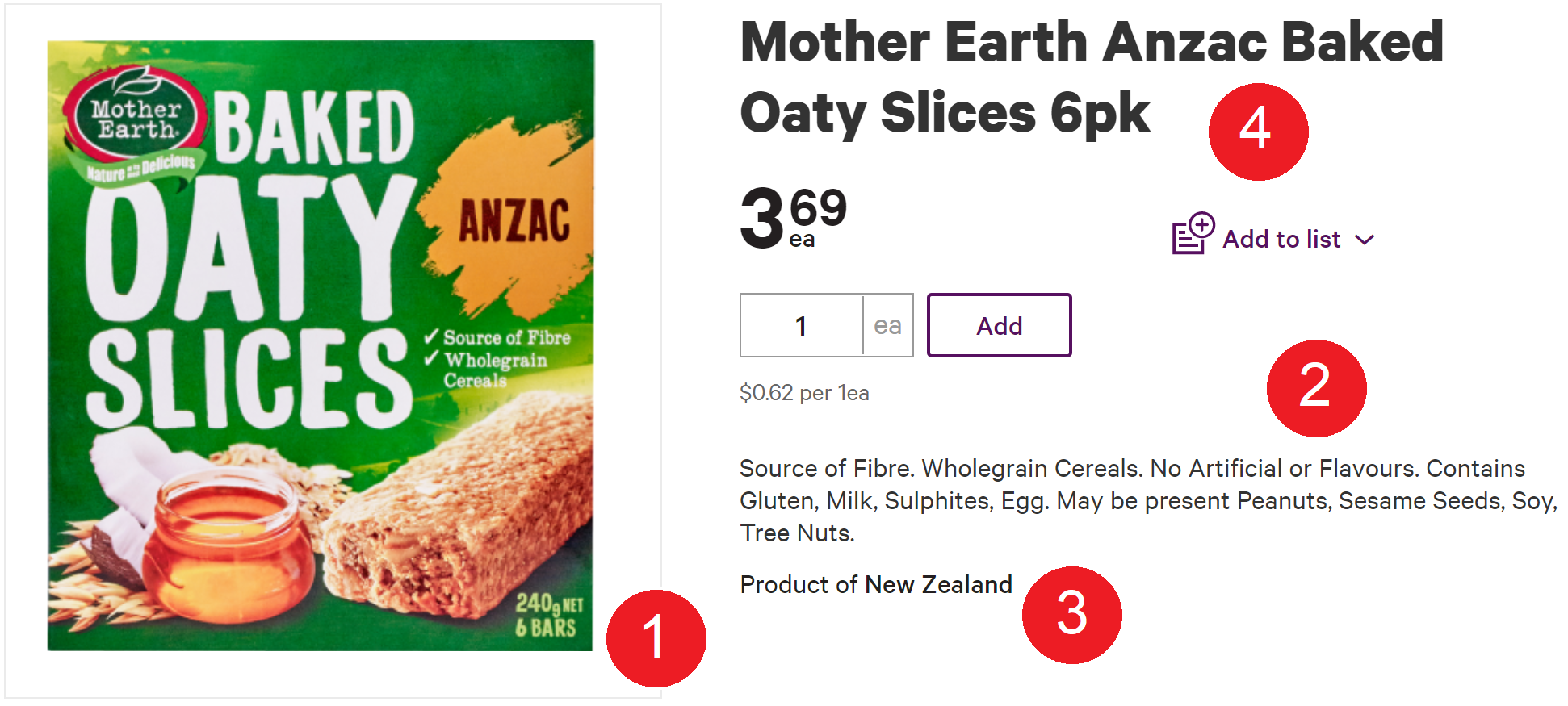 Images - Foodstuffs take a daily feed of updated images from GS1's MediaLibrary. These are stored in their National Image Repository and used online and in mailers.
On Pack 'Nutritional' Information - Foodstuffs has an API in to GS1's On Pack database to pull this information. Alternatively they source it from NPC or Products in the FS eXchange - they take the most up-to-date feed.
Country of Origin - Foodstuffs take this from either NPC or the On Pack database, or from suppliers using FS eXchange Product.
Descriptions - While your core product description is provided to Foodstuffs via NPC, the Foodstuffs Online team have oversight and control of what description appears online. If you find any discrepancies in the description, the Foodstuffs Online team control getting this updated.
Marketing Message/Rich Descriptions - Foodstuffs receive this information from NPC or FS eXchange Product and it's stored in their SAP system. It forms a basis of what they decide to reveal online.