The following release notes are for the updates applied 20th April 2021
Product List Changes
The products list has been improved to quickly take you to the product view for further details by clicking on the product row of interest.

New Product Details View
A new and enhanced Product View provides details of the product including pricing, images (if subscribed to MediaLibrary), retailer responses and a new On Pack section we are working on. More details coming soon on the On Pack enhancement to enable sharing ingredients, nutritional, allergens & claims data with retailers.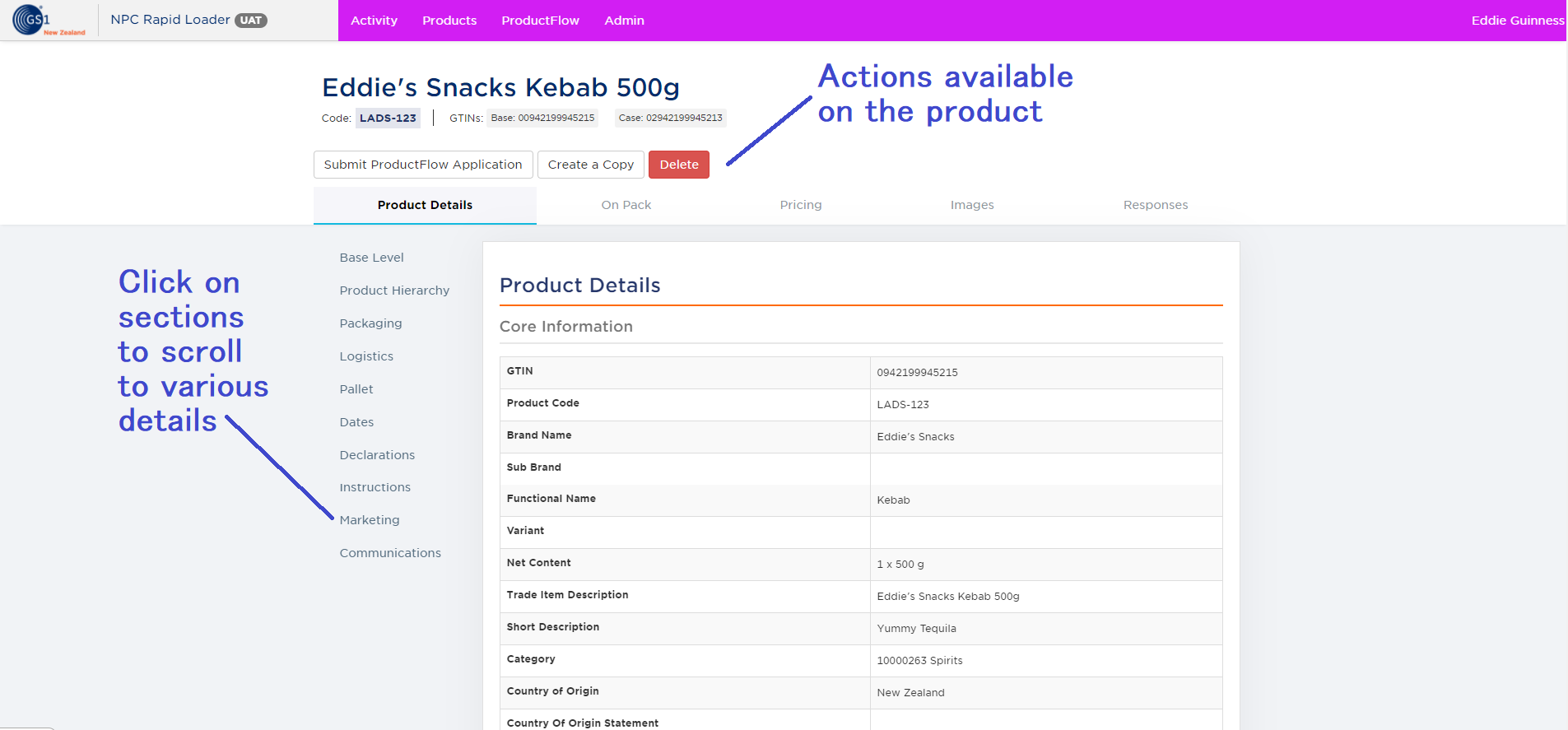 Editing or changing product details
You can do this from your product summary view (see above).