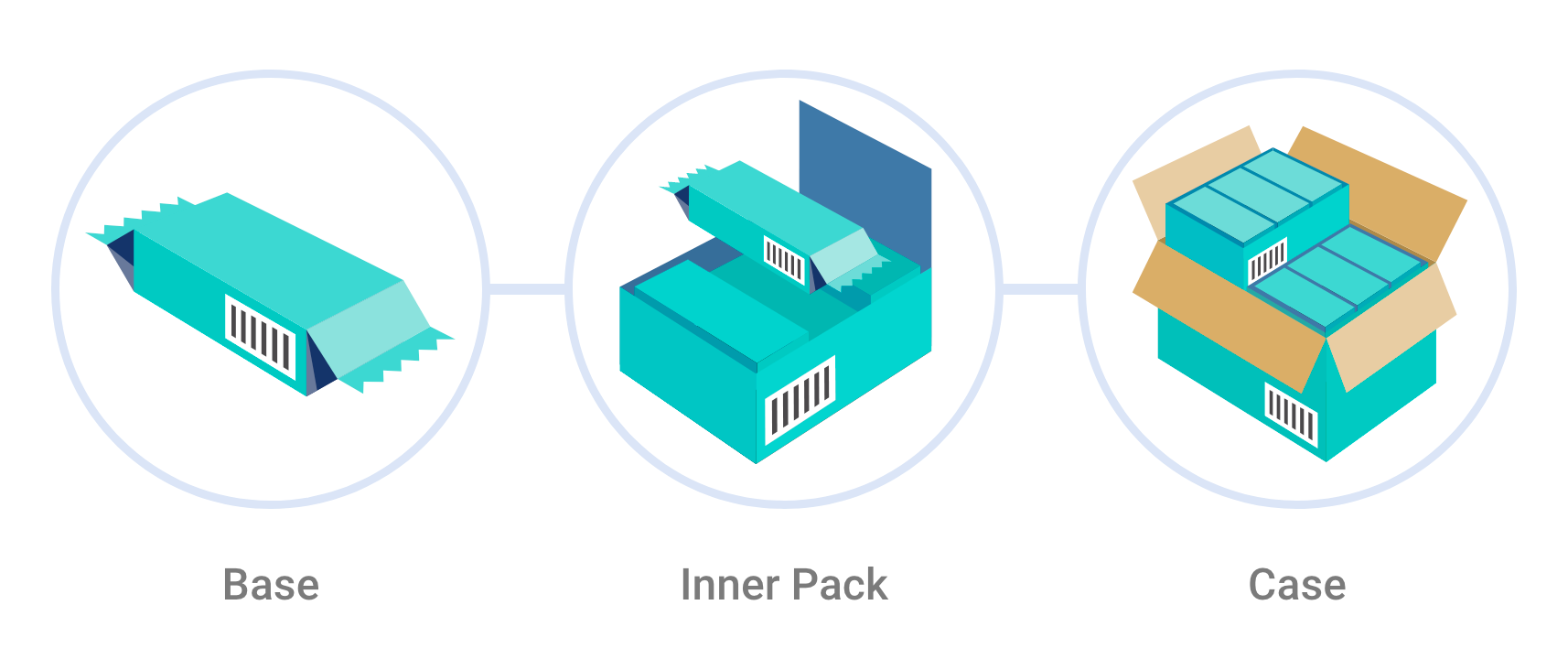 There are four possible levels of packaging:
Base Unit: this is the 'lowest level' of the packaging hierarchy, or your smallest retail unit.
Inner Pack: base units may be packed into inner packs, which are then packed into a case. Most items do not have an inner pack.
Case: base units or inners are packed into a case.
Pallet: cases may go onto a pallet for transport.
Barcodes are most commonly required on Base Units and Cases.
As the packaging levels are hierarchical, the Base Unit barcode number (GTIN) must be allocated first before allocating any other levels of packaging.
When allocating a barcode number for your Inner or Case in MyGS1, you will need to select the barcode number of the next lower level of packaging and enter the quantity of units contained in this pack (e.g. 20 base units in the case).