MediaLibrary is relied on every day by some of New Zealand's largest retailers.
Foodstuffs North Island and South Island have access to MediaLibrary and download images on a daily basis for use online, print, mailers and other marketing needs across their business. They are in the process of connecting to our API to automate this process.
Woolworths NZ source images directly from MediaLibrary via our API. When you update your images on MediaLibrary, Woolworths NZ pull them directly in their specifications for use online.
If you would like to share images but your retailer doesn't have access to MediaLibrary, please
contact us
and we can easily set them up!
Load your images once to meet all retailer use cases.
Once your images are uploaded to MediaLibrary, your retailers will be able to download images specific to each of their use cases, in the size and formats they require.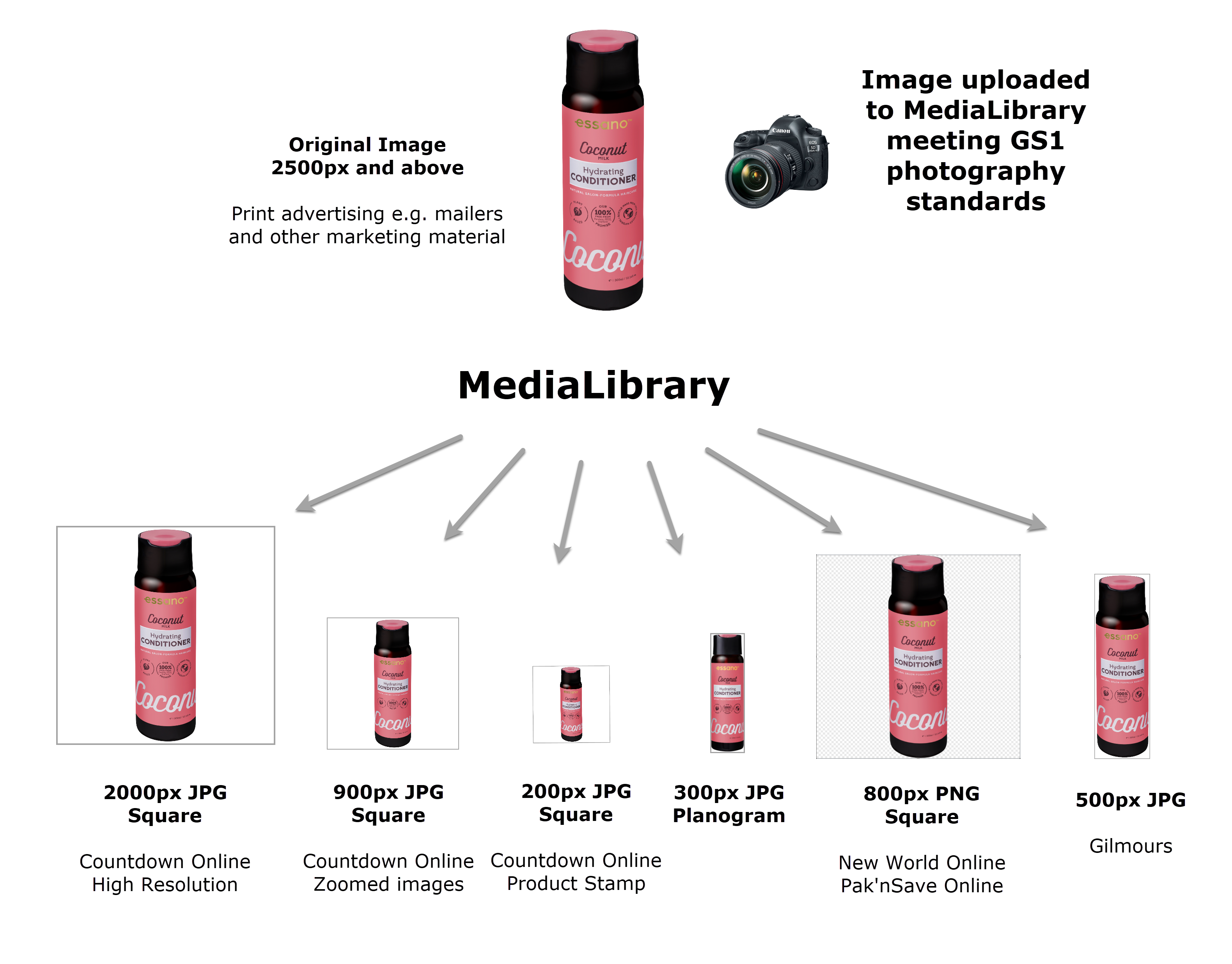 GS1 New Zealand offers
professional photography services
to meet your trading partners' requirements.
Find out more here
.