Please see the bottom of this article for the attached document - the complete user guide for administrator users. 
Prerequisites for User Maintenance:
User must have administrative rights - must be an Account Administrator or User Administrator
Frequently Used Sections of the User Guide:
Adding a New User - Page 3

Editing an Existing User - Page 8

Suspending/Making a User Inactive - Page 10
Other Useful Sections of the User Guide:
Adding a User to Multiple Organisations - Page 5

Adding a User as a contact only - Page 7

Changing the Account Administrator - Page 9

Resetting another user's password - Page 11
Accessing the 'User Maintenance' Side of ProductRecallNZ:
Upon logging in to your ProductRecallNZ account, you will see the option 'Users' on the left hand menu. Click on this to complete any user administration. If you cannot see this option it is because your user account is not set up with administrative rights.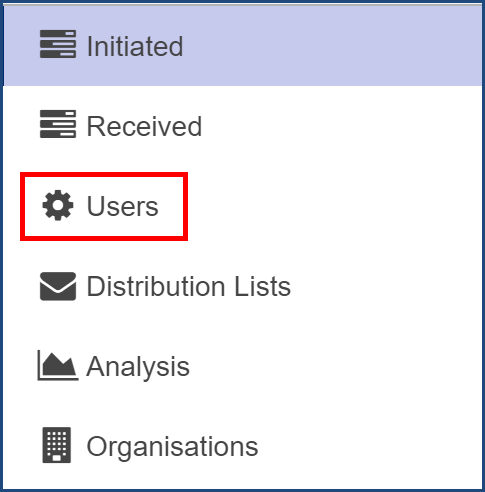 You will be taken to a 'Users List' screen where you can see all the users attached to your organisation. If you have private locations (only relevant for Retailers) attached to your organisation, you may see a user multiple times for each location. 
Please see the user guide for more information.