Prerequisites:
Only available on a notification in your organisation's 'Initiated Notifications' list. 
An audit report provides details of the history of a specific notification, including changes to the notification status, subsequent version number and the name of the user who updated this notification.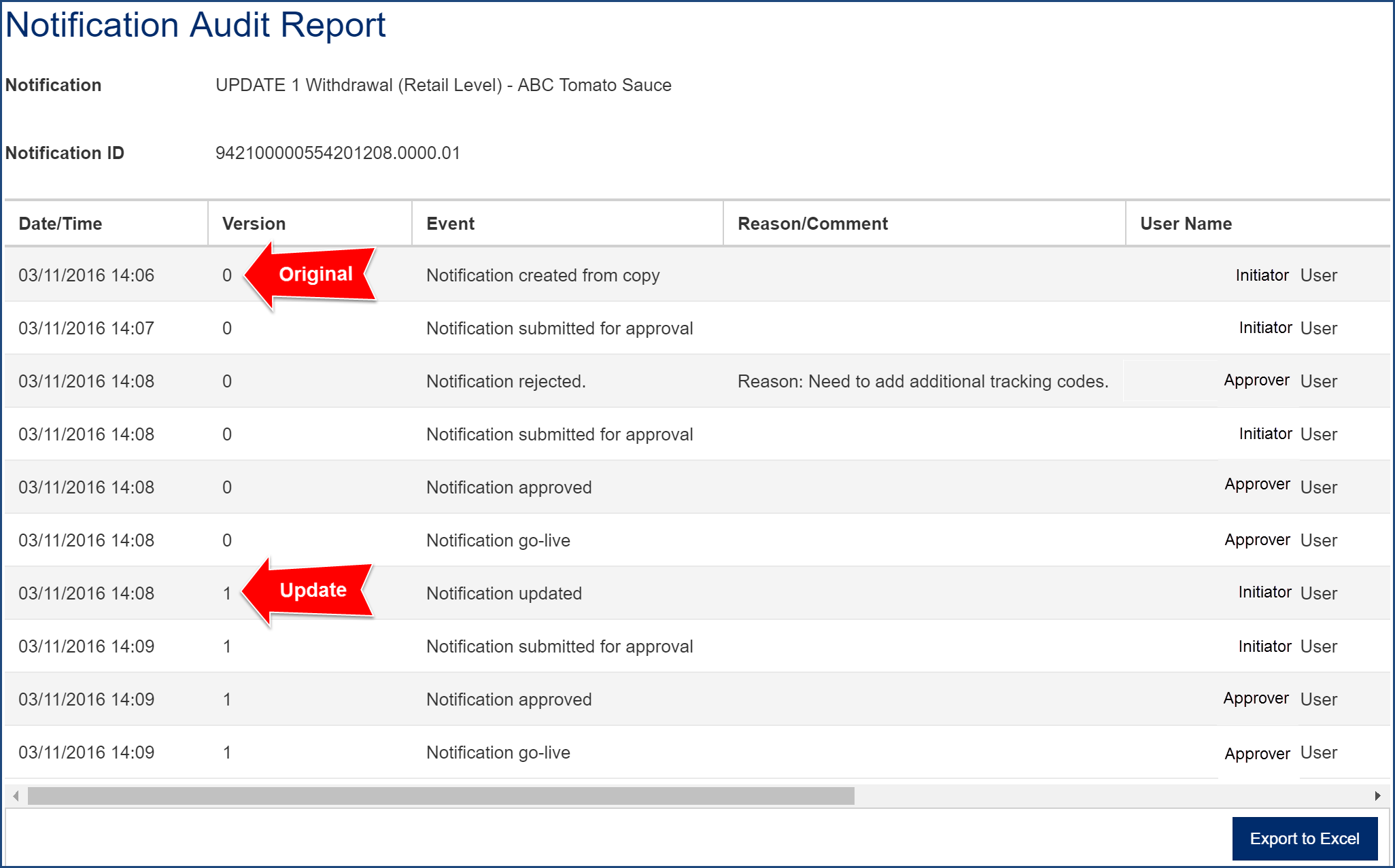 You can track when each stage was reached, including when the Receiver organisation distributed the notification to their Private/Internal Locations and any events after this. 
Version Numbers:
0 = Original version
1 = First updated version
2 = Second updated version 
and so on. 
Reason/Comment section
This section is used to provide additional information letting you know if the notification is a distribution of the original, or why a submitted notification has been rejected by an organisation's 'Approver' user. 
If you wish to download this information in an Excel Spreadsheet, please press the 'Export to Excel' button in the bottom right corner of the screen. 
Version 1: Last updated 25 November 2016