Ordinarily, suppliers enter their standard pallet details against the CASE record.
However, if you need to convey different pallet specifications to 2 or more of your customers, it is done by adding a PALLET level to your product hierarchy.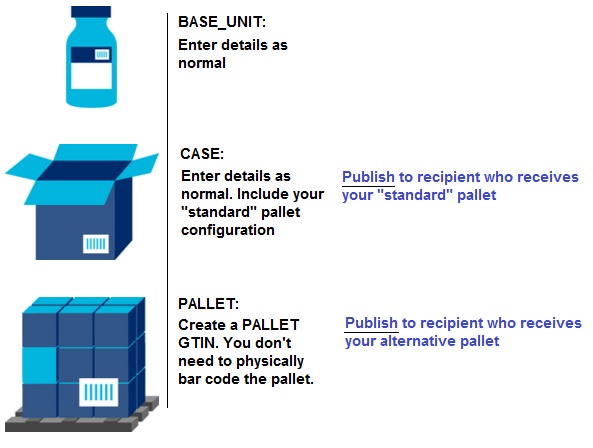 So a GTIN is assigned for each different pallet configuration (just like you would if a CASE contained different quantities).
For Example:
Each: EA 3033718207536
Case: CA 3033710218738 (note to recipient, there may still be pallet information against this CASE, but PALLET data should take precedence if present)
Pallet configuration 1: PL 3033711078317 (this would be published to trading partner-A)
Pallet configuration 2: PL 3033711078324 (this would be published to trading partner-B)
See

attached

for a worked example.
Version 1.0 – Updated 15th February 2017