As with any new product, you will need to communicate with your Category Manager within standard retailer lead times.
Step 1: Load your new product information to the National Product Catalogue (not UBF). 
(Note: If you want GS1 to load product information on your behalf, skip to Step 2)
Step 2: Complete the ProductFlow application screen below. Follow the instructions contained within each step.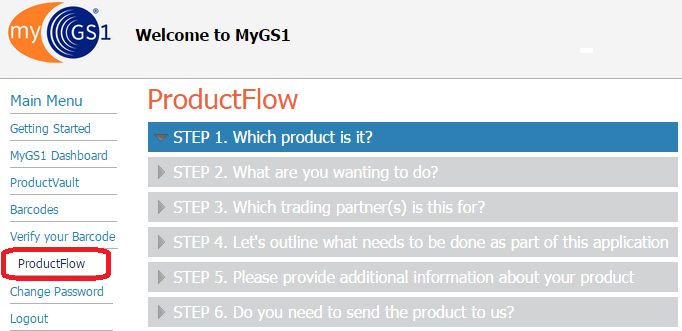 Step 3: GS1 will receive your application and (ordinarily) physical product. We will commence data, image and bar code verification on the product.
Step 4: Await your Product Verification Report. Note, if there is any rework required you will receive a Pending Failure Report, and you will need to fix those issues and resubmit to ProductFlow (click here for more detail on how to do this). 
We aim to turn around Product Verification in 2 -5 business days, and you have a further 2 business days to resolve any Pending Failures before we issue the report out to your customer.