If you are doing your mock notification for an audit you may be asked to produce a copy. The easiest way for you to do this is to log in and download a PDF version of the 'Mock Notification'.
Please follow these instructions below:
NB: If you have not already 'created', 'submitted' and 'approved' a mock notification you will have to do this first. Please see this article for instructions.
Step 1: Login to the 'Mock Zone' using your username and password
Step 2: Find the notification you wish to download on the 'Initiated Notifications' page and select 'View Detail'.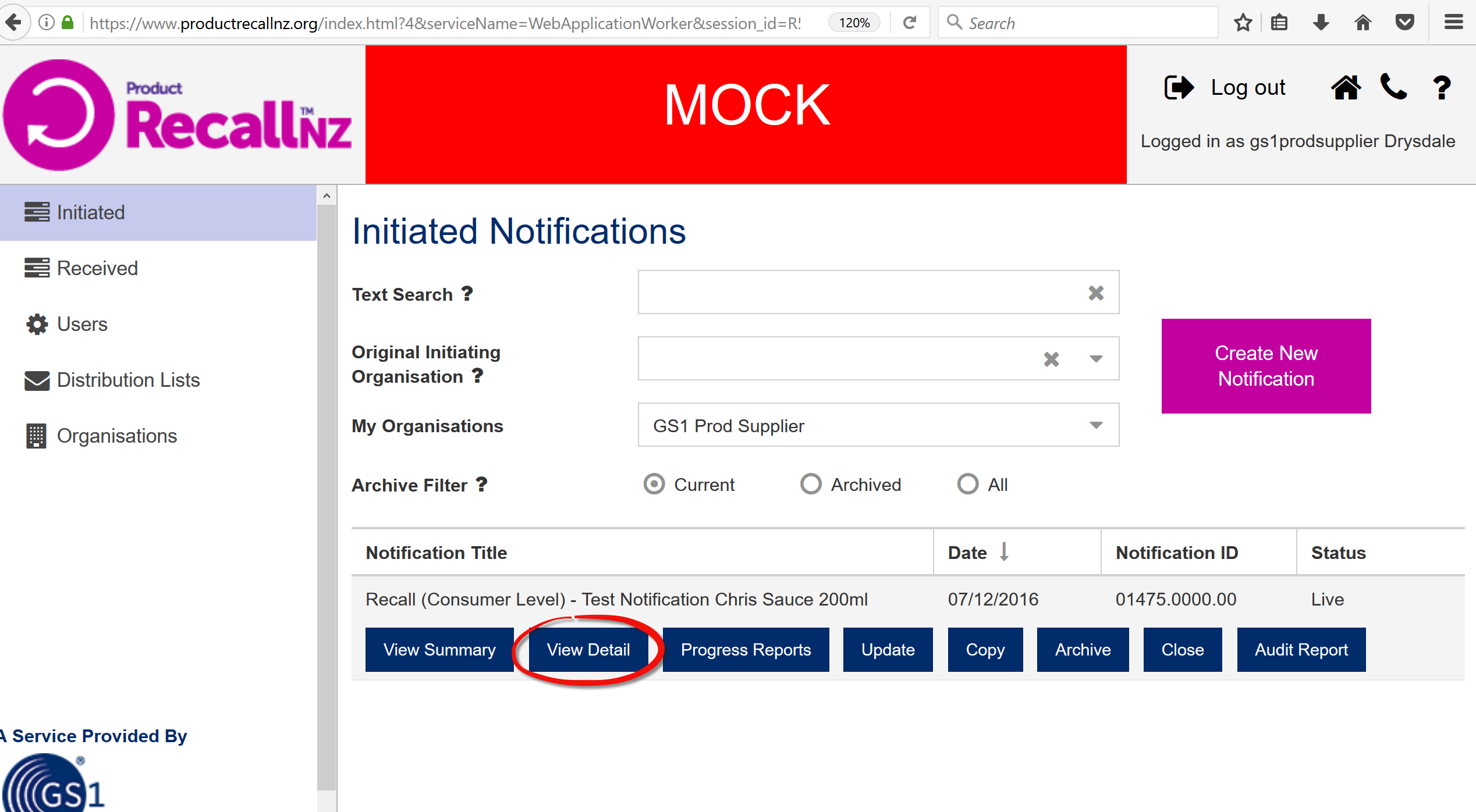 Step 3: On the 'View Detail Screen' select 'Export PDF' to download the notification to the bottom of your web browser, and also to your computers downloads folder.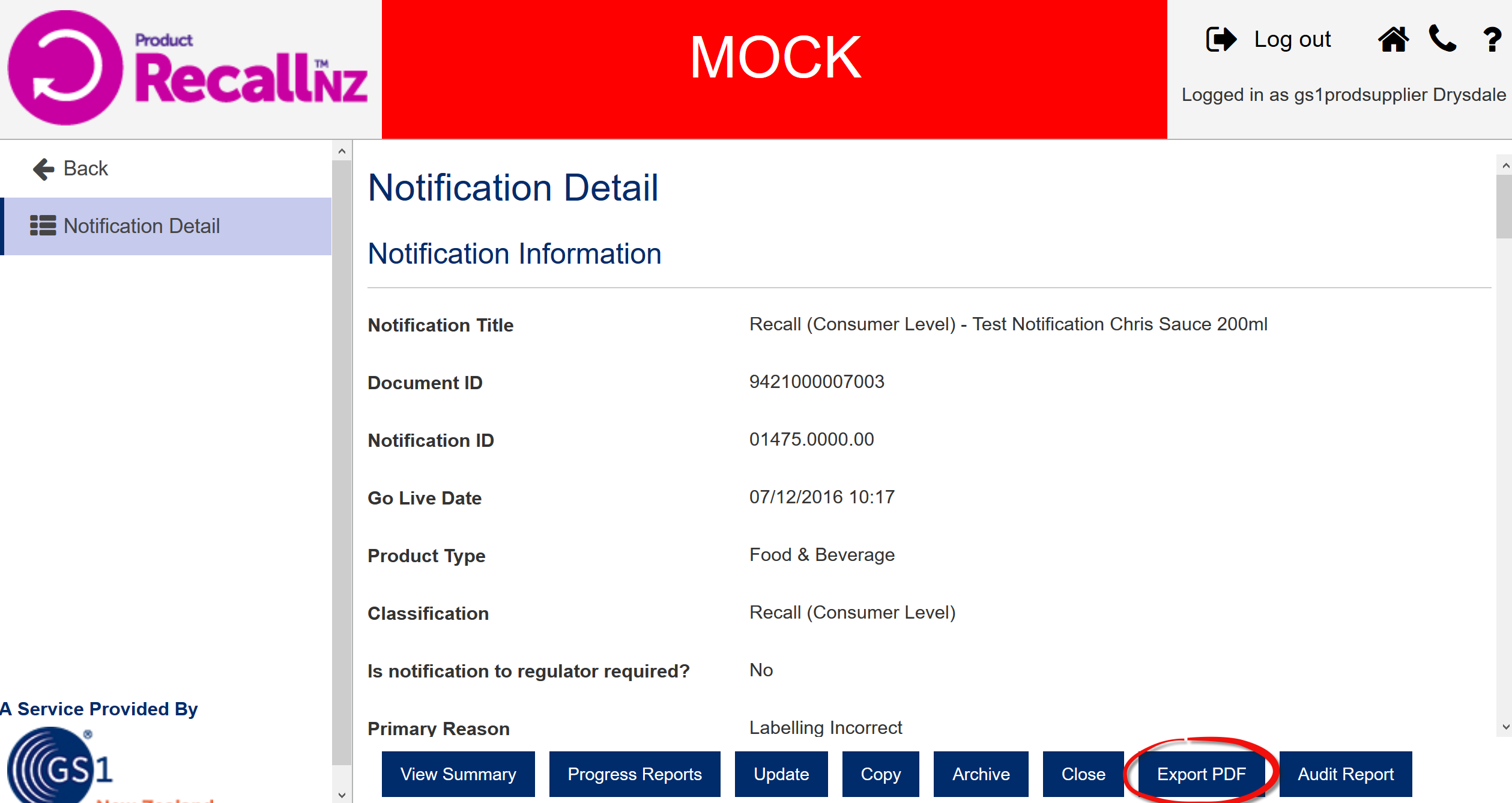 Version 2: Last updated April 26th 2018